Chance and structure: the works of light art pioneer François Morellet alternate between geometric precision and witty shifts of meaning. The 2005 installation Lunatique neonly – 16 quarts de cercle n°5 is a case in point.
François Morellet, one of the most important representatives of systematic conceptual art, continuously expanded the definition of abstract art over more than six decades. In 1963, the painter, sculptor and installation artist was one of the first to incorporate neon light into art. His works link the precision of strict classification systems with overlapping grids, geometric structures and chance as a principle of composition.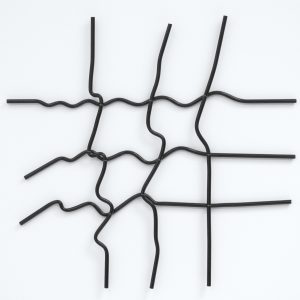 Lunatique neonly – 16 quarts de cercle n°5 is a good example of how rhythm and randomness meet in Morellet's works. The round canvas looks like a vessel for the 16 stacked circular neon segments. Individual arcs break out of the defined frame of reference and protrude into the room, so that the interplay of lines solidifies into a dynamic deconstruction of the circle.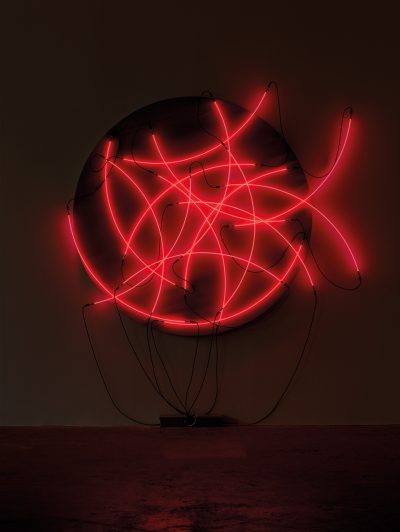 The title of this group of works reflects the artist's wit and playfulness, Lunatiques neonly being a portmanteau of the words for moon, lunacy and neon, as well as the English 'only'. Morellet uses this kind of pun and parody to trigger interpretations which go beyond formal examination in the context of abstract geometric art. The work is imbued with meaning, but also open, referencing the energy flow often associated with the luminous heavenly body, but also melancholia and the effects of a loss of stability.
Patricia Pálffy is Specialist for Modern and Contemporary Art at Dorotheum.
Explore the auction catalogue now and read our new myART MAGAZINE!