Vienna, 1884: When she was 17, Countess Marie Mittrowsky asked her friends to write in a very special book. Entitled "Confessions" and  printed in London, it contained a catalogue of 24 questions. The answers to these questions yielded a meaningful personality profile not dissimilar to a Facebook profile today. The Confessions of Mary Vetsera are up for auction on 22 June 2016.
Among her aristocratic friends was Mary Vetsera. Aged just 13, the baroness's answers reveal an educated, independent, imaginative girl with an underlying taste for the morbid, which is expressed particularly in her favourite historical figures.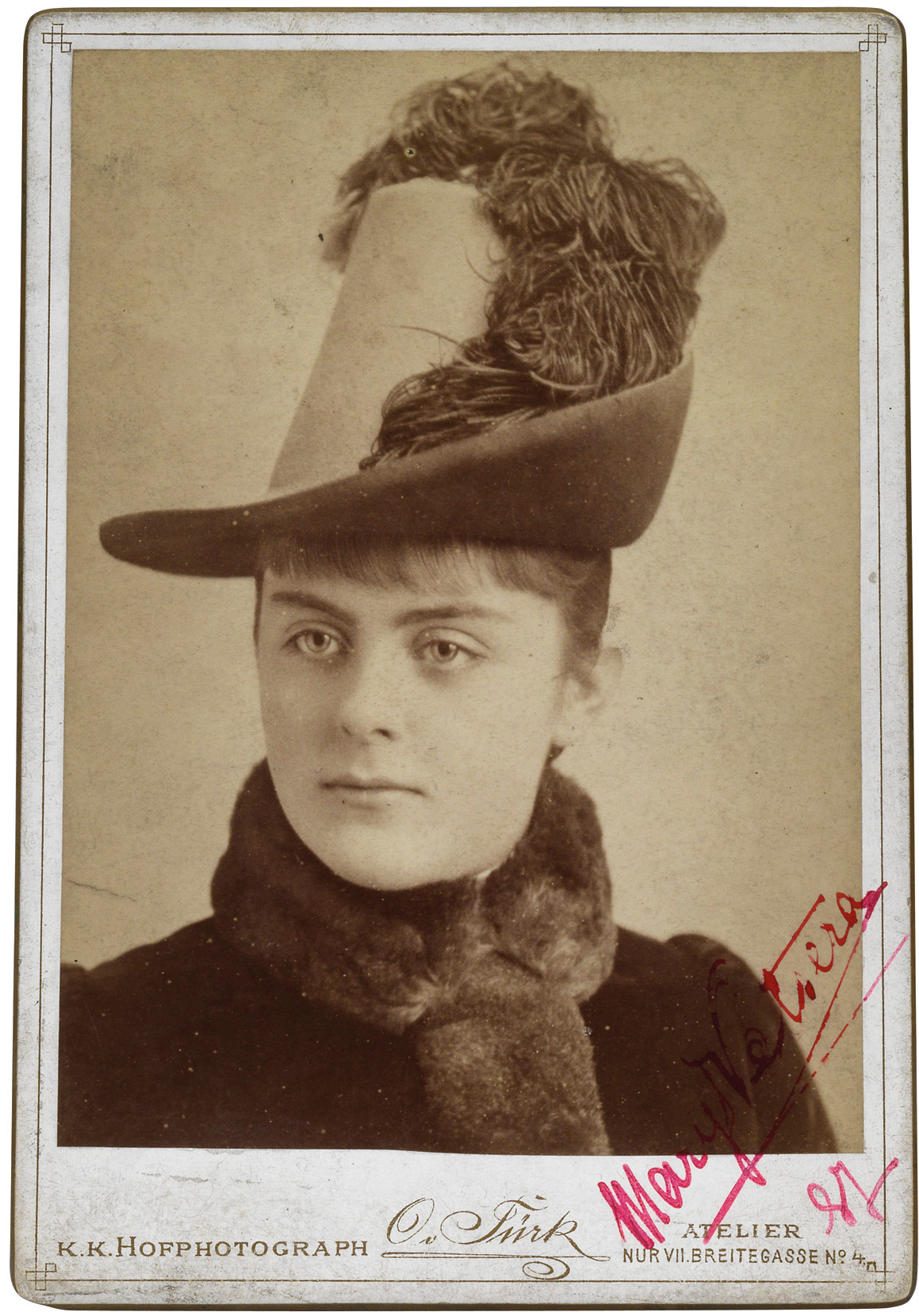 Asked to describe her concept of happiness, Mary Vetsera put six question marks. When asked "If not yourself, who would you be?", Mary answered: "A spirit or a stag." Her favourite drinks: Sherry and liqueur. Tolerable fault: Indolence. Present state of mind: Impatience. Favourite writer: Sándor Petőfi, hero of the Hungarian Revolution, killed in 1849. Favourite painter and composer: Hans Makart, Superstar of the Ringstrasse era, and Ludwig van Beethoven. Other favourites included Bertrand du Guesclin, a French military leader in the Hundred Years' War; Maria Stuart, who was beheaded in 1587; Charlotte Corday, who murdered Jean-Paul Marat and was guillotined in 1793; Siegfried, the hero of the Nibelungen saga who was treacherously murdered; and Medea, the passionate and bleak sorceress and killer from the Argonaut saga.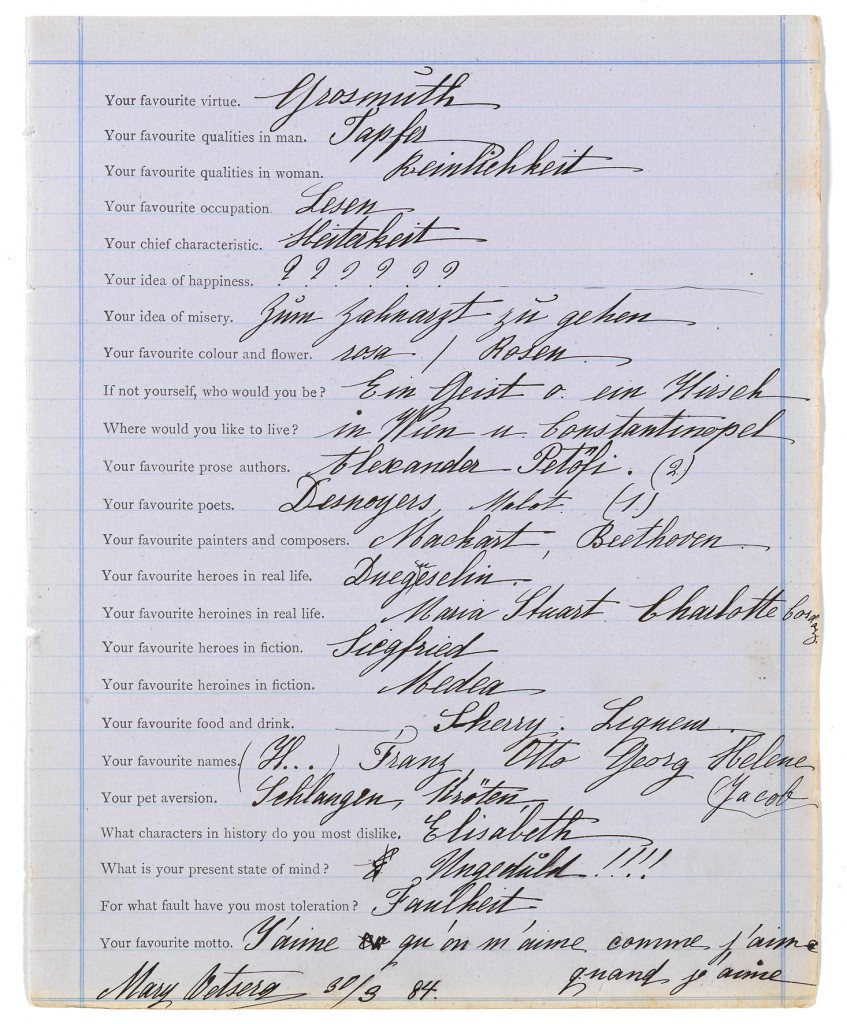 Vetsera's most hated historical figure was Queen Elisabeth I. of England, who had her rival Maria Stuart executed. Mary ended her entry on a conciliatory note, with a quote from Blanche of Castile, Queen of France in the High Middle Ages. It is an entry that is still found in countless French Facebook profiles today: "J'aime qu'on m'aime comme j'aime quand j'aime." In Mary Vetsera's youthful confessions, love and death lie close together – as they did when, five years later, she chose to die a liebestod (love death) with Rudolf, Crown Prince of Austria.
(myART MAGAZINE No. 07/2016)
Information: Andreas Löbbecke heads the autographs department at Dorotheum. Georg Ludwigstorff heads the Imperial Court Memorabilia and Historical Objects department.
Autographs Auction
Wednesday, June 22– 1pm
Palais Dorotheum Vienna
Viewing from  15 June – 22 June 2016
Imperial Court Memorabilia and Historical Objects
Monday, June 20– 2pm
Palais Dorotheum Vienna
Viewing from  14 June – 20 June 2016
Tel +43-1-515 60-570, Fax -489