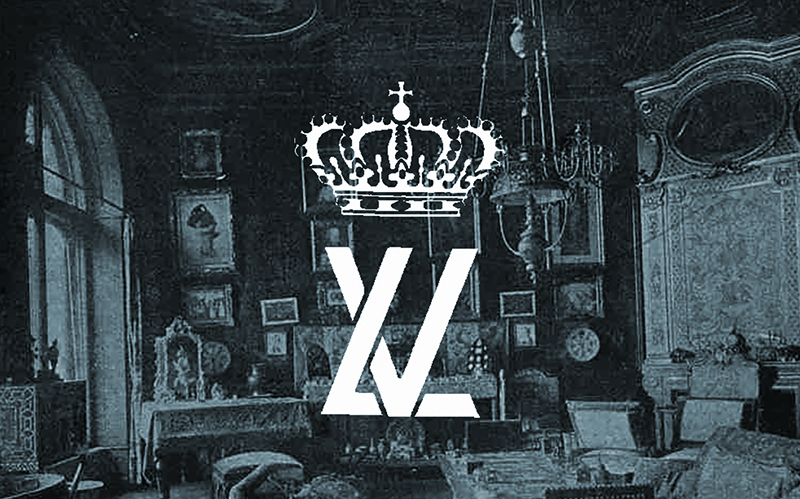 The property of Archduke Ludwig Viktor, the youngest brother of Emperor Franz Joseph I, was taken from his residence in Schloss Klessheim in Salzburg and sold at auction by Dorotheum between April 1921 and February 1922. The auction lasted more than 54 days and, with over 7,000 lots, it remains the largest auction ever held in the history of Dorotheum.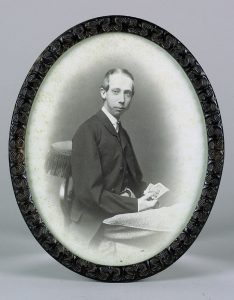 Archduke Ludwig Viktor was as much art connoisseur as he was scandalous cause célèbre, and his passion for collecting is documented in great detail. The bon vivant of the Austrian Imperial House greatly preferred a life of luxury to a military career and he furnished his palace in Salzburg Schloss Klessheim in great splendour. Both the winter and the summer palace were packed with art treasures and its grounds boasted a swimming pool with diving board, a bathhouse and a tennis court. Descriptions and further detail can be found in the ten catalogues which accompanied the auction of the Archduke's affects, which took place at Dorotheum from April 1921 until February 1922.
An art collection as theatrical scenario
The Archduke presented his possessions with quite intentional theatrical flair. His collection included splendid porcelain, furniture, and valuable paintings, as well as silver, jewellery and the archducal collection of miniatures and decorative boxes. More than 800 auction lots originated in the library alone. The sale of Ludwig Viktor's ceramic collection – his great passion – took place on four days from 24th to 27th October 1921. The Archduke had accumulated huge quantities of china – in excess of 600 pieces – during his collecting activities. He had started collecting porcelain from a variety of manufacturers as a young man and guests dined on blue-and-white Dresden china at events in the Baroque chateau. He also had a great love of watercolours, particularly those by Franz von Alt, who painted Schloss Klessheim several times.
Most of the furniture and objects originally came from Ludwig Viktor's Viennese palace on the  Schwarzenbergplatz (it was later to become an officer's mess, and nowadays is a rehearsal and performance venue of the Vienna Burgtheater). It was built for Ludwig Viktor, and it is here that he resided until 1904. Some objects in the collection came from the estate of Erzherzog Albert of Saxen-Teschen, the founder of the Albertina. It is also likely that he inherited several pieces from his aunt, Marie-Louise, who was the wife of Napoleon Bonaparte, hence her travelling necessaire was included the auction, along with Napoleon's writing materials.
The "little one" becomes an art patron
Archduke Ludwig Viktor Joseph Anton of Austria was born on 15 May 1842 in Vienna. He was the youngest son of Archduke Franz Karl of Austria and Sophie Friederike of Bavaria. Unlike his three brothers – the eldest, the future Emperor, Franz Joseph I, Ferdinand Max and Karl Ludwig – he was to play no part in politics.
He was a colourful and eccentric personality. Spoilt by his mother as the youngest child, he became quite a dandy in his youth, and his later life also followed this unconventional pattern. He was charming, witty and feared for his biting repartee. He put on opulent feasts in his palace on the Schwarzenbergplatz; his homosexuality was an open secret and tolerated by the Imperial Family. In 1904, a scandal, which was possibly staged, involving the Archduke supposedly being boxed on the ear after making an unsuccessful pass at a bathing attendant in the public baths in Vienna, was the cause, at the Emperor's wish, for "banning" his brother Ludwig Viktor to Schloss Klessheim near Salzburg. Emperor Franz Joseph had purchased the castle – once an episcopal summer palace – in 1866 and he presented it to his brother. Ludwig Viktor commissioned a winter palace to be built between 1880 and 1882 and thus Klessheim became habitable all year round. The Archduke's invitations were greatly coveted in Salzburg as they had been in Vienna. He devoted himself to sponsoring the arts, founding the Salzburg Kunstverein, and supporting the municipal museum, the Carolino Augusteum (now Salzburg Museum).
Social commitment
Ludwig Viktor was remarkably popular with the Salzburg populace and renowned for his social commitment. The Emperor appointed his youngest brother Protector of the Red Cross – a task the Archduke performed with great personal endeavour. Ludwig Viktor donated funds to the Society of St Vincent de Paul, to school education, he financed the building of the primary school in Siezenheim, and, in 1899 organised a celebration to support the victims of a catastrophic flood which had hit the city in September. In 1915 Archduke Ludwig Viktor was placed in care due to mental incapacity. He died on 18th January 1919, aged 77, soon after the end of the monarchy, in his adopted home in Salzburg. Here he was buried, at his own request, in the cemetery in Siezenheim.
Extensive estate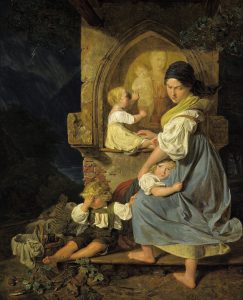 Ludwig Viktor left his entire estate to his great nephew Karl (Karl I, the last Emperor of Austria), his brother Max and their mother Maria Josepha. They decided to sell the estate immediately after Ludwig Viktor's death. The commission to sell the art treasures was granted to the Spanish art dealer Don Evaristo Sanz Sagaseta de Hurdez for the price of 1,050,000 Swiss francs. He took the whole collection to Dorotheum to be sold at auction. Newspapers splashed reports of buzzing interest and genuine record prices. The silver alone made 22 million Kronen, Napoleon's writing materials and Marie Louse's necessaire were sold for 4.4 million Kronen. The first day of the auction alone saw the faience collection achieving over 4 million. The "Neues Volksblatt" newspaper of 7th November 1921 reported a projected return of a quarter of a billion Kronen for the Klessheim art treasure – a fortune in those days, despite the high rate of inflation.
Ingeborg Fiegl is a press officer at Dorotheum.
Katrin Unterreiner studied history and art history at Vienna University. She was the scientific director at the Imperial Apartments in the Vienna Hofburg and curator of the Sisi Museum. She is author of numerous books on the Habsburgs and on the cultural history of the Imperial and Royal Monarchy.
We wish to thank Katrin Unterreiner for her expert support.
BOOKTIPS
Katrin Unterreiner: Habsburgs verschollene Schätze. Das geheime Vermögen des Kaiserhauses. Vienna: Ueberreuter, 2020
Katrin Unterreiner: Luziwuzi. Das provokante Leben des Kaiserbruders Ludwig Viktor. Vienna: Molden, 2019
Roswitha Juffinger: Erzherzog Ludwig Viktor. Franz Josephs jüngster Bruder und sein Schloss Klessheim. Exhibition catalogue DomQuartier Salzburg – Residenzgalerie. Salzburg, 2019