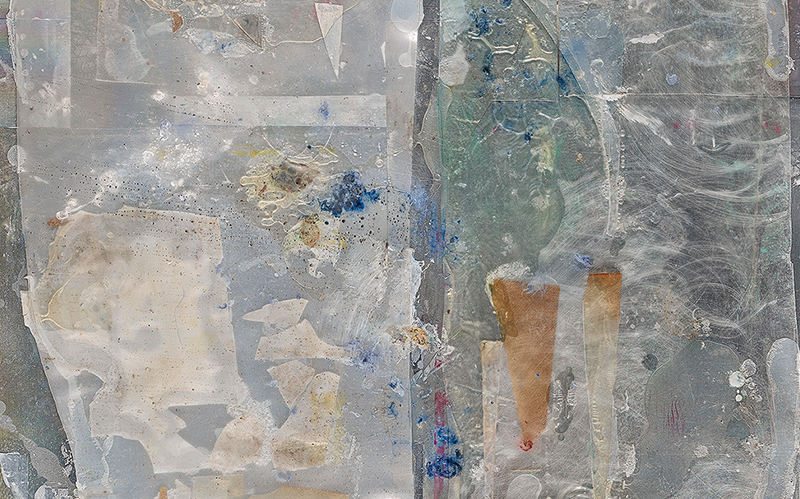 Although it makes no difference to him, Rudolf Polanszky's works have been in great demand on the art market, particularly since the retrospective "Translinear Structures" presented by Zeit Kunst Niederösterreich in 2015, and the "Eidola" exhibition at the Vienna Secession in 2018. A piece from 2006 is coming up for sale at Dorotheum.
Born in Vienna in 1951, Rudolf Polanszky gained prominence in the 1970s with works such as "Lard Drawings" (1976) and the Super 8 film "On a Semiology of the Senses" (1978). Loss of control as an artistic method was his motto even then. In the 1980s, he created "Sleep Pictures" (1983), in which the slumbering artist's movements were recorded with drawing tools mounted on his overall, and "Coil Spring Drawings" (1983–1985), for which Polanszky bounced on a metal spring through a paper-lined room creating haphazard traces of paint.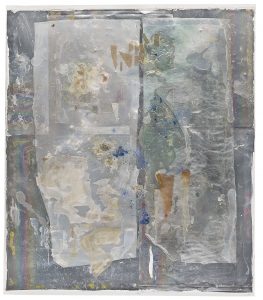 Since the 1990s, Polanszky has preferred to reuse industrial materials emptied of their original meaning and put together to form unknown new structures and assemblages. He uses a method he calls "ad hoc synthesis", collecting elements of different materials such as aluminium, mirror foil or acrylic glass, then leaving them to weather in order to combine them and create new structures. With the means that art provides, he aims to break up prefabricated ideas and subvert the chimeras of rationality and meaningfulness so as to allow new things to arise through a play with chance. "My work is an attempt to rearrange and change the equivalents of imagined patterns and to reorganise the structures of my thinking", says the artist about his approach.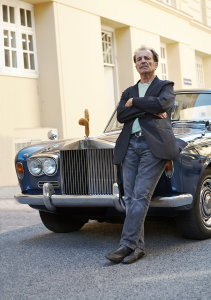 The present work belongs to a group of works called Reconstructions. A note on the reverse in the artist's hand says, "for the Shadow", which reportedly refers to Franz West's Silver Shadow Rolls-Royce. Apparently, the picture was the down payment for it. Rudolf Polanszky and Franz West were friends from the 1970s onwards and they worked together on a number of art projects. 
Information:
Elke Königseder,
specialist in modern and contemporary art