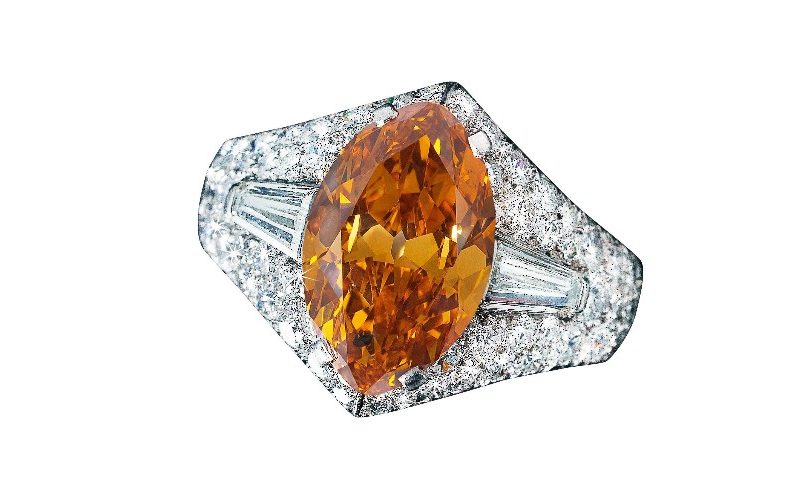 "The only word that Elizabeth knows in Italian is Bulgari!", Richard Burton said about his film partner and future wife Liz Taylor. In fact, since the 1950s, Bulgari is associated more than almost any other name with Italian glamour, glory and dolce vita. But what is the allure of this brand? What is so typically Italian? We spoke to internationally renowned expert Amanda Triossi.
Dorotheum myART MAGAZINE: Do you remember your first Bulgari piece?
Amanda Triossi: My jewellery collection is actually not as dominated by Bulgari as you might expect! I had my first experience of Bulgari when I start- ed working for Sotheby's in 1986. My finances were rather limited at the time, so I started collecting things that I liked but that were not so much in general demand, and that was jewellery from the 1960s and 1970s. It was considered completely unfashionable – but I thought it was kind of fun. So I managed to get hold of some reasonably priced Bulgari pieces.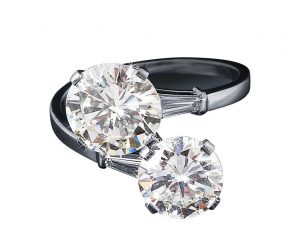 What do you think it takes to become a jewellery expert?
You certainly need extensive expert knowledge. I started by studying art history at Cambridge. My dissertation was on the topic of jewellery in Early Renaissance painting. But experience is the most important thing. And the best place to get it is at international auction hous- es, where you can see the most diverse and extraor- dinary objects. Dealers often specialise in certain areas, meaning they have little variety to offer and it is harder to gain experience.
What advice would you give to a young person who is interested in jewellery and wants to collect it? What is particularly important?
First, you should always collect things that you personally like – after all, jewellery is primarily meant to be worn. I also recommend that you always buy the highest quality, depending on your budget. The piece you are looking for should of course be in excellent condition. I would advise against buying any piece that has been reworked and is therefore cheaper.
I find it fascinating to combine pieces into a collection that may not have belonged together initially. The certain something that makes a collection into a collection lies in the eye of the collector. To begin with, a budding collector needs an idea about what to collect. Brooches, for example, are rarely worn today. But there are many of them on the market, and they are quite cheap to obtain. If you are getting started in this field, you could choose an era or motif you are interested in. That would be a start.
What is your opinion about the relationship between the auction trade and the awareness of brand jewellery? Do public sales change the perception of a brand?
Today, there is great interest in signed pieces. Some will focus more on the object itself while others concentrate solely on the brand. The fact is that signed pieces are considerably more expensive than unsigned ones, even if they are comparable in terms of stone quality and workmanship.
Let me answer your question by giving you an actual example. The Bulgari Serpenti were pieces of jewellery made predominantly upon request and worn by an exclusive clientele. They were less well-known among the general public, and production finally stopped in the 1980s. When the Serpenti started to become popular again in 2009, Bulgari issued a new series and promoted it with a huge advertising budget. This has also benefited the auction business: customers who still own Serpenti from the 1960s and 1970s now bring them for auction. Because the newly issued series is so well known, they expect good results – and those are in fact achievable for vintage pieces in good condition. Original Serpenti are rare, but they can still be found at auction. There is a huge number of fakes on the market, so it takes a lot of research and experience to make sure an item is an original. This is where experts working at auction houses come in: they know what to look out for.
The better the result for a Serpenti at auction, the more popular the product becomes – which then has an effect on the new Serpenti collection. You will see a similar connection between brand and auction business with the Panthère pieces by Cartier.
Most stars wear fabulous jewellery on the red carpet…
Let's put it like this: stars used to have a more honest and serious relationship with jewels than they do today. Nobody paid Liz Taylor to wear certain jewels. Today, only a few stars still own a jewellery collection. The only ones I can think of are Gina Lollobrigida, Barbra Streisand and Nicole Kidman.
People keep talking about "typical Italian style". Is there such a thing? And if so, how would you describe it?
Everyone talks about this Italian style. To put it simply: it is casual and elegant. The same is true for fashion. When it comes to jewellery, you can tell with Bulgari from the mix of materials: pendants with gemstones and diamonds are worn on cords, and ceramics are combined with gold for a special jewellery collection. French style is maybe more formal, sometimes more feminine than Italian style, which is more straightforward and clear.
Have you ever felt the urge to create your own jewellery line?
No, I don't think I am very creative. I love jewellery, I am greatly attracted to it, but as an historian I am better at judging jewels.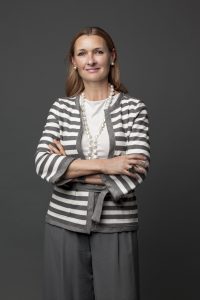 Amanda Triossi from the Fellow Gemmological Association of Great Britain is a jewellery historian, author, curator, lecturer on the history of Western jewellery design and an independent consultant to luxury goods companies. From 1997–2015 she was a consultant for Bulgari, which included heading the development of its corporate historical archives. Additionally, she worked closely with the Bulgari family curating the Bulgari Heritage Collection. From 2009 until 2013 she curated five major Bulgari exhibitions in Rome, Paris, Beijing, Shanghai and San Francisco. She has published extensively on Bulgari and the history of jewellery.
Astrid Fialka-Herics, head of Dorotheum's watch and jewellery department, is a goldsmith, specialist in jewellery and has a Master in Law.
Jewellery auction
Thrusday 20 October 2016, 2 pm
Palais Dorotheum Vienna