The late Edita Gruberová was one of the most eminent operatic singers of her time. In an interview she said: "Singing is a way of touching people's souls. There is no greater thing than that." The diva's estate is due to be auctioned at Dorotheum on 22 September 2022.
The Slovak coloratura soprano Edita Gruberová (1946–2021) was the undisputed "Queen of bel canto". After her breakthrough at the Vienna State Opera in the 1970s she started an unparalleled international career at leading opera houses around the world, including La Scala in Milan, the Royal Opera House in London's Covent Garden, and the Metropolitan Opera in New York City. Her unique voice prompted numerous directors to add rarely performed operas with extremely difficult vocal parts to their repertoire and, following her death in October 2021, her voice will be remembered by millions for years to come.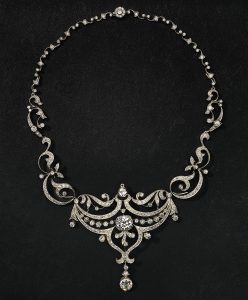 Gruberová was not only a gifted opera singer, but also a passionate collector. Her estate is coming up for auction at Dorotheum this autumn. According to her daughter, the singer collected anything from musical scores to photographs, autographs, paintings, and a wide array of objects. She loved to display her collection in the house, which resembled a museum. Her most treasured items of memorabilia were those that she felt personally related to, such as a songbook from Richard Strauss, who she adored. Her estate also comprises numerous stage costumes and an exceptional collier that she only wore on stage.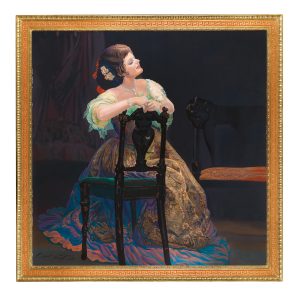 The singer was particularly fond of works by Ernst Fuchs, a Viennese painter whom she knew well and who had also painted her. On 1 March 1990, Fuchs wrote from Jerusalem: "I feel confident that I can finish [Camille] in Zurich soon. I was hoping to be done in Monte Carlo, but I need another 1–2 sittings from nature. Which is to say that poor Edita will have to 'sit' again […] I want 'life', I need it to radiate the artist's soul. The 'Queen of the Night' has almost caught up with 'Camille'."
The painter asked the muse to "forgive" him the "large formats" and offered to design a suitable house for her: "… I'm going to build you a little castle […] with all the rooms an artist needs to live in art. […] The trees may not reach the sky, yet we can build temples to praise the glory of the god who has gifted man with artistry."
Take a look at the auction catalogue now and read the myART MAGAZINE