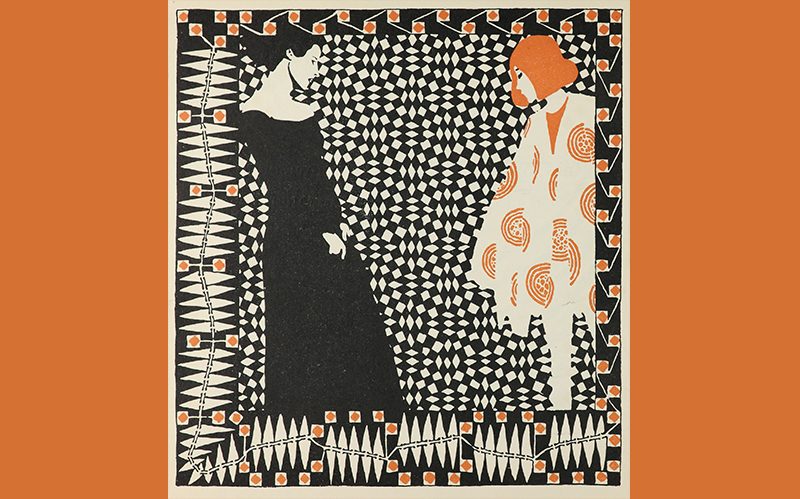 WIENER MODERNE ALLROUNDER
The "Belvedere catalogues raisonnés" series dedicates a volume to Koloman Moser's paintings and graphic prints, published on the 100th anniversary of his death.

After years of research by a team of experts, the Dorotheum-funded series is launching an online catalogue raisonné of Koloman Moser's painting and graphic print work. The publication will be supplemented and completed in 2019, including his drawings.
Koloman Moser's oeuvre will feature on the Belvedere's openly accessible research platform for catalogues raisonnés.
The idea of the Gesamtkunstwerk as an expression of modern life in Vienna around 1900 would not have materialised without Moser's contribution. Josef Hoffmann and Koloman Moser's transformation of floral Art Nouveau to a geometrically stylised Gesamtkunstwerk not only came to define the Wiener Moderne in book designs and furnishing style (now a global brand); they and their friends at the Succession also paved the way to geometric abstraction right through to Neo-geo. Moser's experimental attitude moved him to break new ground with colour in his painting. He used the optical insights of Post-Impressionism and Goethe's Theory of Colours as sources of inspiration.