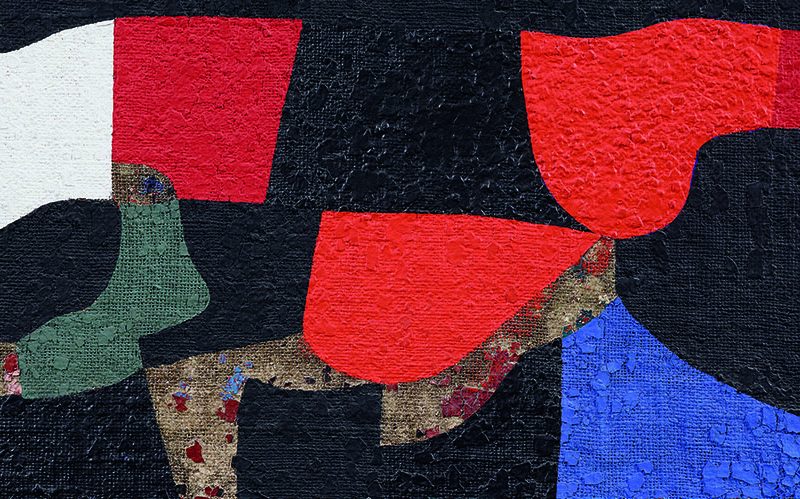 THE EYE AS A SCALPEL
From the War to a battle with materials, from surgeon to artist: Alberto Burri (1915–1995) is regarded as one of the most influential post-war artists in Italy, alongside Lucio Fontana. Dorotheum will be offering two of his works in November.
Pioneer of Arte Povera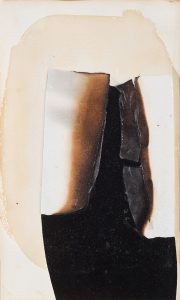 Along with Lucio Fontana, Burri influenced Italy's post-war art like no one else. Idiosyncratic as his art may seem, this artist born in Umbria in 1915 is considered one of the pioneers of Arte Povera. His influence went far beyond Italy's borders. Famous painters, such as Cy Twombly and Robert Rauschenberg, would visit him in his studio. The Guggenheim Museum in New York also became aware of him early on, and exhibited his collages and material assemblages in 1954.
In November, two important works by Burri from European private collections will be offered in the framework of the Contemporary Art sale at Dorotheum. An untitled painting, completed in 1988 and applied to a version from 1947, and a "Combustione", one of Burri's typical works.
From surgeon to artist
Despite experimental techniques, Burri's stylistic idiom appears profoundly classical, and is rooted in his experience of the War. Originally trained as a physician, Burri served as a military doctor. He began processing his traumas as a prisoner of war in Texas, USA, where he had been transferred by the British in 1943. At that time, he exchanged his surgical instruments for painting tools forever. His pictorial material – including burlap sacks from aid supplies in his first years, subsequently also veneer and plastic foil – was ripped, stitched, and burnt. Red paint leaked through the cracks, holes in molten plastic looked like wounds. Sometimes he would curve the surfaces of his paintings with metal bars on the reverse.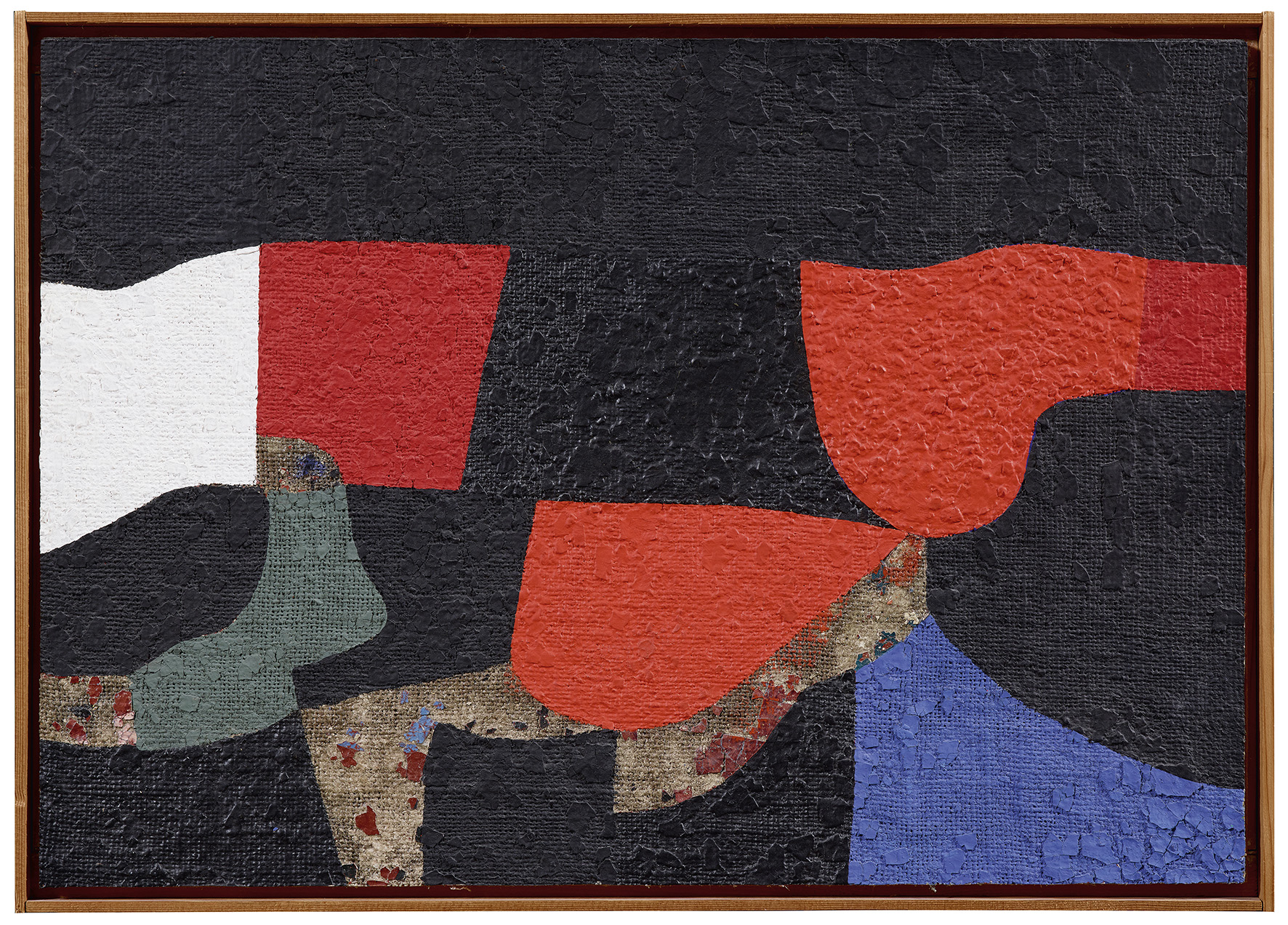 Incisions of the Past
Burri participated in the Biennale and documenta multiple times. In 1981, he created one of the most powerful combinations of monument and landscape art by covering the ruins of the Sicilian village of Gibellina, destroyed by an earthquake, with a thick layer of concrete. The old streets remained visible as walkable 'incisions' reminiscent of the cracks in some of his material paintings.
View now the auction catalogue and read our new myART MAGAZINE