THE POETRY OF THE SIGN
Oscillating layers of colour, rows of meandering letters, luminous arrows and blocks … in his works of the 1950s and 1960s, Gastone Novelli investigated the endless universe of the sign. His work entitled "Con un Segnale" is to be sold at Dorotheum's Post-War and Contemporary Art auction.
Gastone Novelli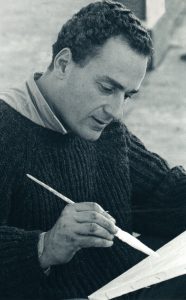 Gastone Novelli was many things: resistance fighter, political scientist, globetrotter  and above all, one of the most important protagonists of Italian art of the 1950s and 1960s. He was born in 1925 in Vienna and his adventurous life took him in the first place to Rome where, in 1943 he joined the Resistenza and ended up in prison. At the end of the war, he lived in Florence and then Brazil where he engaged with the neoconstructivist theories of Max Bill and later became intensely involved with geometric abstraction. After taking part in the Biennale in Sao Paolo in 1953, he returned to Rome in 1955.
From 1957, Novelli abandoned his hither­to abstract-geometric style, in favour of gestural painting. Like many of his contemporaries, he turned towards linguistic  themes. Inspired by the art scene of the 1950s, they set aside abstract-geometric motifs to explore a more irrational and impulsive side, based on the randomness of shapes and colours.
Language and semiotics
Novelli's research in the 1960s revolved around language and semiotics. A passionate reader of Ferdinand de Saussure, Novelli actively cultivated these interests. He extended Saussure's concept of the value of arbitrariness to the semiotic system that regulates the interpretation of works of art, believing that art, like the linguistic sign, emerges from the arbitrary juxtaposition of a 'signifier' (form), and a 'signified' (concept).
From the 1960s, Novelli explores the infinite potential of the graphic sign in his work. Subject to a process of incessant decomposition and recomposition, it oscillates from one semantic level to another, in a game of continuous, often interpretively challenging, linguistic experimentation. A recurrent feature in his works is the obsessive repetition of one or more letters, sometimes arranged in grids or chessboards, at other times, free to flood the entire surface of the canvas or paper.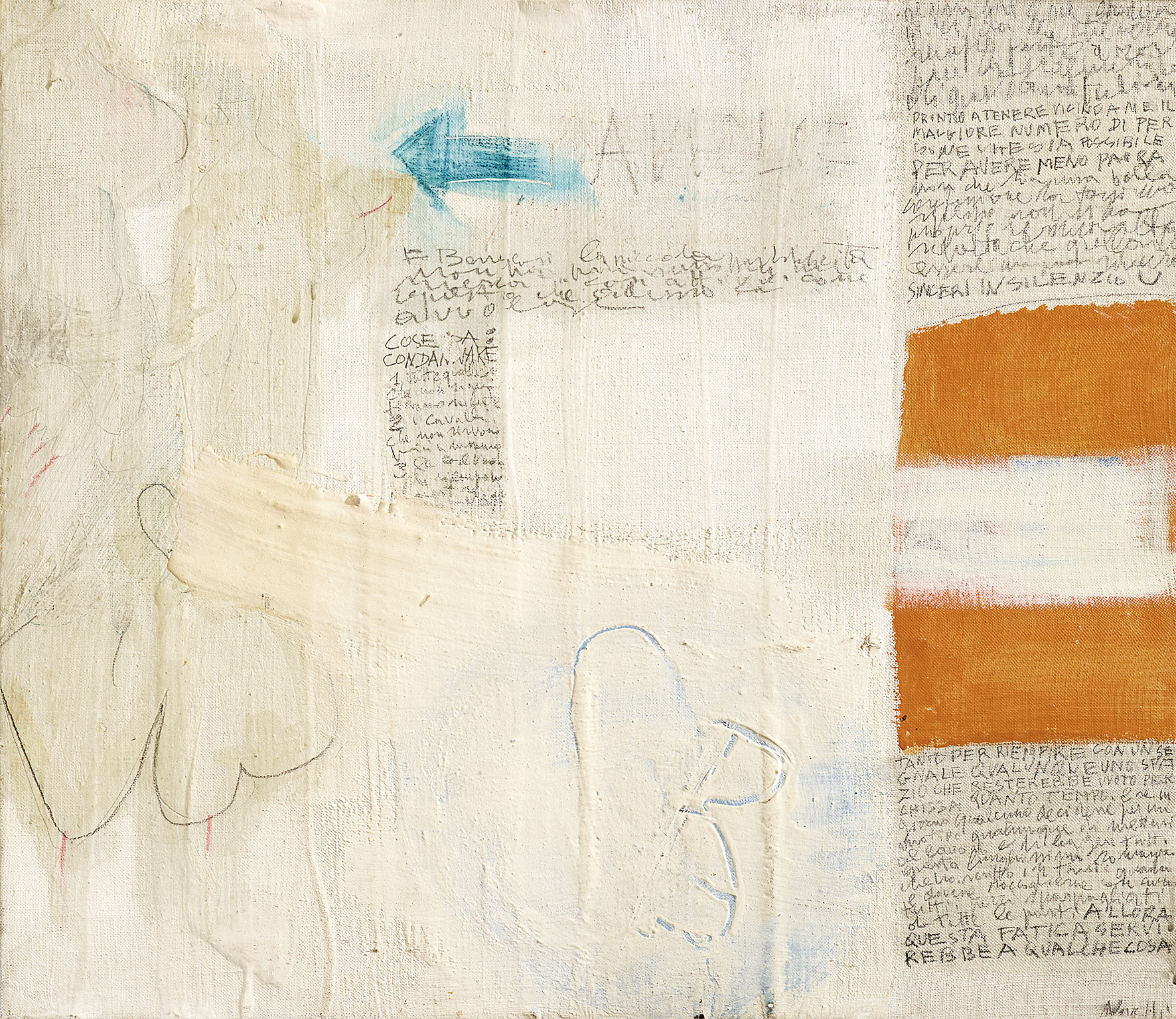 Artistic alphabet
During this time, Novelli took themes, signs and words from a variety of contexts and introduced them into his artistic alphabet, in much the same way as we see in Duchamp's ready-made works. The two have a common interest in linguistic games and the possibility of combining word with image. Dadaist and Surrealist influences are evident in Novelli's habit of transferring long sequences of words to canvas without spaces or punctuation, obliterating syntax and evoking the idea of a speech made without drawing breath. This trait is illustrated in his work entitled "Con un Segnale", which is to be included in Dorotheum's upcoming Post-War and Contemporary Art sale in Vienna in November 2020. In this work, a symbology of apparently random signs is mixed with linguistic play and experimentation.
View now the auction catalogue and read our new myART MAGAZINE