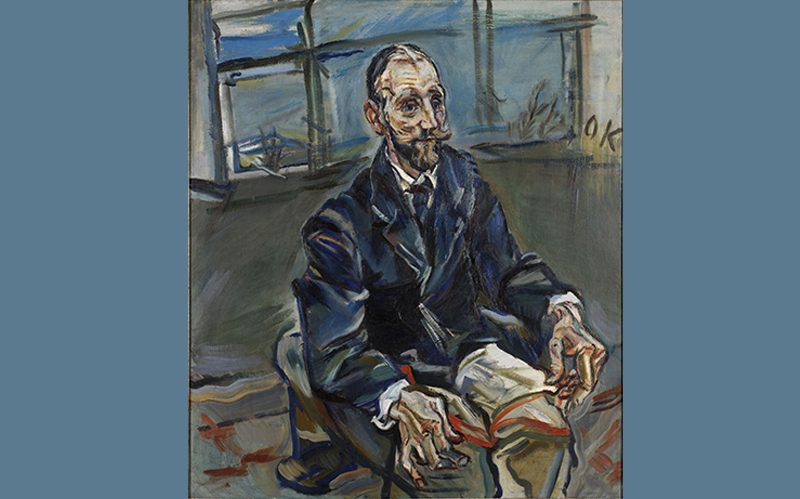 Franz Hauer was one of the most remarkable collecting personalities in the early modern era: originally a domestic servant in the Wachau region, Hauer eventually became a major collector of works by Egger-Lienz, Schiele and Kokoschka. The first sale of his collection took place at Dorotheum in 1918, four years after his death. The new State Gallery of Lower Austria in Krems is dedicating one of its opening exhibitions to Hauer.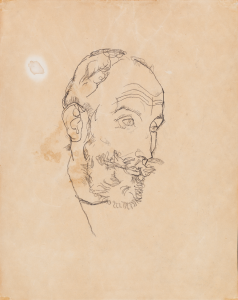 What are the odds of escaping the narrow bounds of one's origins for a life expanded onto previously unimaginable planes? At the turn of the century, the possibilities for social advancement were limited. Much was required, and money alone wasn't enough.
When Carl Moll, a well-connected artist and gallerist of Viennese Modernism, described Hauer as an "art enthusiast of the most original kind", Hauer's inimitability was the central message. Indeed, Hauer broke new ground as an underdog and newcomer who suddenly emerged among the top art collectors of his time. He grew up in poverty in the countryside; his early years were marked by the loss of nearly all his siblings; he worked as a butcher's apprentice and hotel servant in Krems, fatefully exposed to the struggle for survival. Nevertheless, he managed to chart an impressive social rise, an ascent owing to the earnings from his inn which brought wealth, real estate and various comforts with it, as well as Hauer's cultural transformation and rebirth.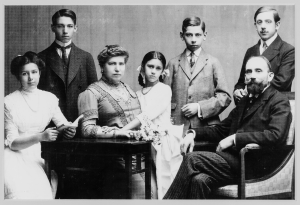 His aristocratic dress and cultivated manners established a stately appearance that was well received in the social circles of the imperial and capital city of Vienna. That Hauer found his way to art in spite of his lack of education, and then devoted the remainder of his life to it, is an incomparable fact. Art "became an insatiable passion. He left his inn in the hands of a manager and dedicated himself exclusively to his gallery" on Silbergasse in Vienna, which he acquired and expanded. His last inventory of artworks numbered more than one thousand.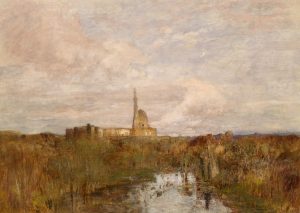 While Franz Hauer lived to be 48 years old, his years of collecting lasted barely over five. His death in June 1914 on the eve of WWI marked the beginning of the end of Vienna's role as one of Europe's intellectual and artistic centers.
Franz Hauer's death meant a certain era had also come to an end, which was clear for Oskar Kokoschka, who saw Hauer as a patron of his international career. "He was one of the last great and genuine Viennese at a time when the nobility and bourgeoisie had begun to squander Austrian culture instead of renewing it."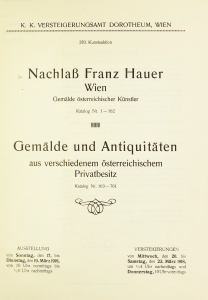 What is it that made Hauer an exception in an illustrious circle of great collectors? For one, his American-style success story from rags to riches was more radical than those of comparable collectors. A major difference to other first rank Austrian art collectors lay in the source of his wealth. Almost all others were captains of industry, whereas Hauer founded his wealth with a single restaurant, or more precisely, an inn. The Griechenbeisl did not offer high-end gastronomy; no famous chef dished up his offerings, and yet (or perhaps because of this), it became a fashionable, first-rate European establishment. This positioning was attained in the years before 1900. Guests came from all over the world, including Karl May and Mark Twain. Franz Hauer created an atmosphere strongly marked by local colour and a certain rusticality. In this ambience, the pilsner beer on tap served to strengthen its brand and was the subject of stories, poems and songs dedicated to the Griechenbeisl.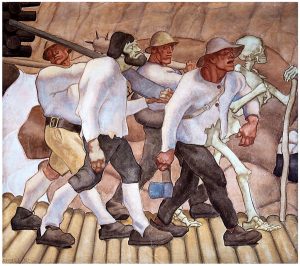 Compared to the collections of his contemporaries, the breadth of Hauer's interest is apparent. Rather than fixating on a particular style, his interest spanned across different positions to such an extent that a complete repertoire of the art of his time, from realism to expressionism, could be found in his collection. What bound the different movements together was the fact that nearly all the works were then-contemporary Austrian art.
Hauer was the most important collector of Albin EggerLienz; he also owned an outstanding collection of major works by Egon Schiele and Oskar Kokoschka spanning from their early creative period until Hauer's sudden death. Four years later, on 20 March 1918, the first auction of the Hauer Collection took place at Dorotheum, resulting in the sale of works to leading museums and private collections in Europe and the United States.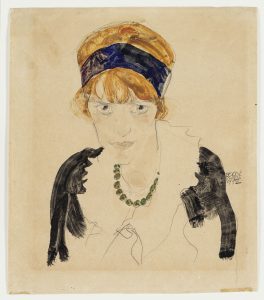 The exhibition in Krems and the accompanying publication deal intensively with the singular personality of Franz Hauer. Over a research period of three years, experts shed new light on his life and work. Berta Zuckerkandl got to the heart of the matter when she wrote in the days after Hauer's death: "He was a passionate collector of modern painting. And of this only the latest course interested him. He was an autodidact. He didn't collect out of an urge for education, the snobbery of possession or profit. A number of paintings by Faistauer, Schiele and other young Viennese give a coherent picture of the latest developments in Austrian painting, which is nearly unknown in Vienna."
Coverfoto: Oskar Kokoschka Portrait of Franz Hauer, c. 1914 RISD museum, © Rhode Island School of Design, Providence / Fondation Oskar Kokoschka / Bildrecht, Vienna, 2018

INFORMATION
Franz Hauer. Self-made Man and Art Collector.
Opening of the museum and the exhibition: 25 May 2019
Exhibition duration: 25 May 2019 – 16 February 2020
Location: State Gallery of Lower Austria, Museumsplatz 1, Krems
Read more now about the opening of the State Gallery of Lower Austria and our myARTMAGAZINE!