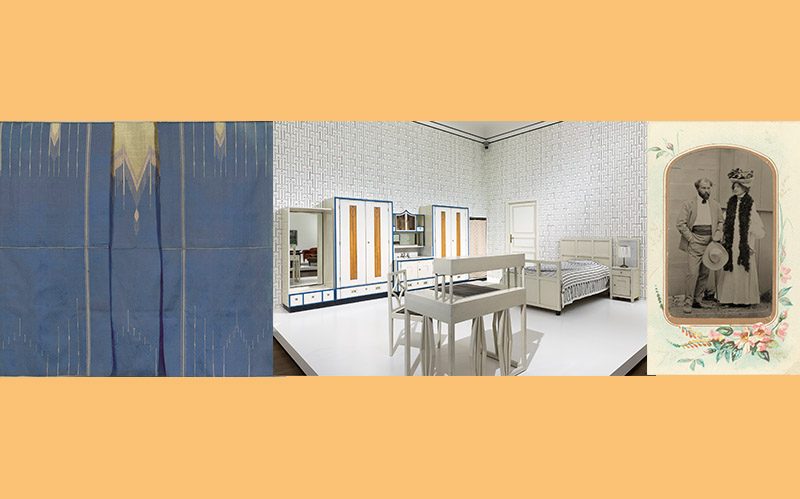 In our blog series "Summer in the Museum", our Dorotheum cooperation partners present exciting exhibitions. This time Hans-Peter Wipplinger gives us an overview of the new exhibition at the Leopolds Museum.
AN ARTISTIC AWAKENING
Vienna 1900 – Birth of Modernism
Unique imagery is awakened at the mention of Vienna in 1900. The Leopold Museum has recently made it possible to immerse oneself in the atmosphere surrounding the arrival of the 20th century. Birth of Modernism is a spectacular new exhibition shedding an artistic light on Vienna in the early 1900s.
The new exhibit at the Leopold Museum provides an insight into the diversity of artistic and intellectual achievements in Vienna around 1900 and in the years following this extraordinary epoch. With 1300 objects including paintings, graphics, sculptures, photography and arts and crafts, the exhibition reveals the fluidity of Vienna's role as one of the world's cultural capitals. The atmosphere surrounding art, culture, science, economy and politics, which are marked by contrasts, is illuminated more intensively than ever before.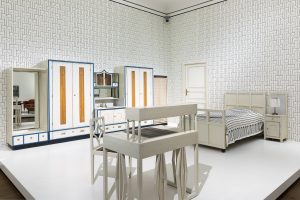 The exhibit is based on Rudolf Leopold's collection which has been expanded significantly by new acquisitions and complemented by exceptional loans from private and institutional collections.
A highlight among the new acquisitions includes the Girls Room for Katharina, daughter of textile manufacturer Max Biach. Purchased from a New York collection, the room was once part of the interior design of the Biach House, which was designed by Josef Hoffmann in 1902/03.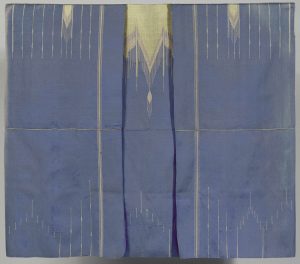 Further highlights include exceptional objects from the estate of the fashion designer Emilie Flöge, all of which were acquired from a private European collection: A hand-embroidered cushion cover made from Persian clothing fabric designed by Melitta Löffler around 1912; a folding mirror set in leather, designed around 1905 for the Wiener Werkstätte; a thin silk shirt (ca. 1910) as well as an artistically woven Syrian fabric (ca. 1900) which were once worn by Gustav Klimt.
Another newly acquired items include a silk bag with fabric ribbons (ca. 1912), a purple silk scarf and a green chiffon stole which were designed around 1910 for the Wiener Werkstätte. Among the purchases are embroidered Chinese skirts from the Han period, as Emilie Flöge liked to wear, as well as a sporty jersey handbag and an evening handbag with an oriental coastal landscape.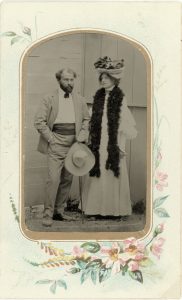 A photograph (ca. 1900) showing Klimt in a summer suit was also purchased. In the photo he wears a white shirt and waistband, his right hand casually in his trouser pocket, holding a walking stick and hat with his left hand, Emilie Flögem is at his side in a long white summer dress with a large, richly decorated hat and feather boa.
This collection, which was first discovered in the 1980s, brought valuable new insights into Emilie Flöge's long-standing relationship with her life partner Gustav Klimt.
INFORMATION
Vienna 1900 – Birth of Modernism
From 16 March 2019
Duration: until 2023, with temporary adjustments within the scope of the new exhibition
Location: Leopold Museum, Museumsplatz 1, 1070 Vienna
View now our Blog about the exhibition opening and visit the website ofthe Leopold Museum!