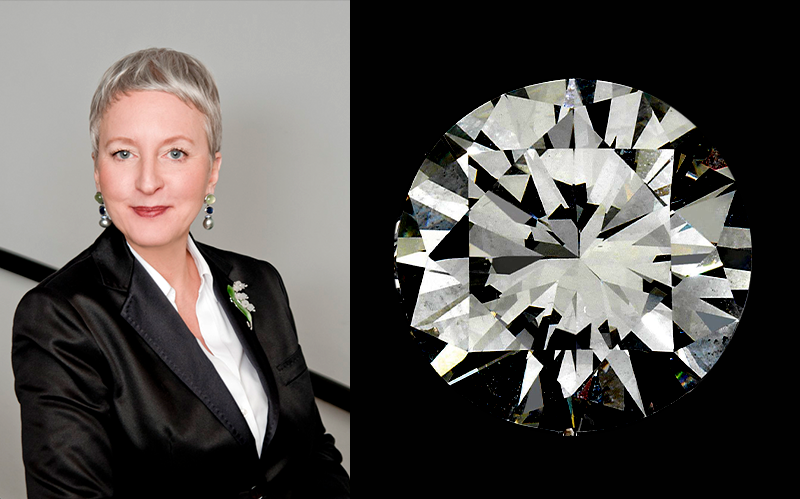 Hidden treasures
In conversation with Astrid Fialka-Herics
Selling jewellery at Dorotheum: what does it come down to? What opportunities are there? What are the most memorable moments? Astrid Fialka-Herics, Head of the Jewellery and Watches Department at Dorotheum, talks about her experience.
What information is particularly important to you when you are estimating the value of a piece of jewellery?
It is best to arrange a personal consultation! Whether at an in-person appointment at the Palais Dorotheum in Vienna or at the International Consultation Days,  or during a video conversation, the specialist can get a sense of the quality of the object, determine its material and make and have a confidential conversation about the provenance of the piece.
Contact us by e-mail or telephone, send us photos as well as all available information on the object in question!
For diamonds, coloured stones, jewellery and jewels please contact:
Astrid Fialka-Herics, +43-1-515 60-567, astrid.fialka-herics@dorotheum.at
Alessandra Thornton, +43-1-515 60-204, alessandra.thornton@dorotheum.at
Beate Schlöglhofer, +43-1-515 60-336, beate.schloeglhofer@dorotheum.at
For wrist and pocket watches please contact:
Günter Eichberger, +43-1-515 60-368, guenter.eichberger@dorotheum.at
What opportunities are there for selling jewellery at Dorotheum?
In addition to in-depth expertise and advice, giving the pieces the best possible placement in our auctions ensures the highest sales opportunities and increase in value. No matter whether we're talking about the print catalogue auctions of the big spring and autumn weeks, in the focus auctions on "Diamonds and Exclusive Coloured Stones" or in one of the popular "Exquisite Jewellery" auctions, this allows interested parties and potential buyers to find out about the pieces on offer in a targeted manner. There are also the online auctions that take place several times a week, where we offer the same advisory service, and all pieces are also photographed several times.
Is there one contribution in particular that has stuck in your mind?
The Schratt brooch! This brooch had been held by the family of the lady who brought it in for more than 70 years. Finding little opportunity to wear the opulent piece, she decided to sell it. Her father was a goldsmith and had bought the then-unfashionable piece from the Viennese actress Katharina Schratt. That's how the story went in her family.
Our research confirmed this. Through intensive research and close cooperation with the former imperial and royal court jeweller A. E. Köchert, we were able to find out that the fuchsia brooch had been a gift from Emperor Franz Joseph I to his mistress. Its workmanship and style even made it possible to determine the date of origin. This extraordinary brooch fetched more than 202,000 euros, much to the delight and surprise of the lady who brought it in.
Astrid Fialka-Herics is Head of the Jewellery and Watches Department at Dorotheum, a jewellery specialist, member of the Expert Council of the Diamond Club Vienna, lawyer and trained goldsmith.