MAKING TRUTH
Art and Truth
Every November during VIENNA ART WEEK, the museums, art institutions, galleries, universities, and the independent scene of the Austrian capital present their wide-ranging insights into the city's vibrant art scene. Dorotheum's myART MAGAZINE speaks with Robert Punkenhofer, artistic director of the event which is to take place this year from 15 to 22 November.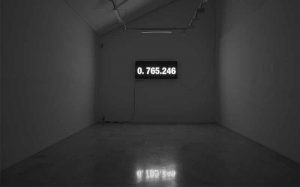 The VIENNA ART WEEK motto for 2019 is "MAKING TRUTH". How can art contribute to the search for truth?
In this era of fake news, relying on the media or the world of politics to provide us with truth is not an option. However having said that, neither can we rely solely on the traditional truth-tellers – philosophers and preachers – to enlighten us. Ultimately, it is about constructing a personal truth, and artists in particular take a subtler approach to the represention of truth. Our call to "make it true" runs like a leitmotif through Vienna Art Week.
Which programme highlights are absolute must-sees?
One of our particular focuses is the production of works of art in Vienna, and this year will see the first Open Studio Days event, over two days, on 16 and 17 November. The "MAKING TRUTH" exhibition circuit is new, and the first of its kind in Vienna. Visitors can expect themed exhibitions in selected studios around the city.
Another highlight is the "MAKING TRUTH" event on Friday, 22 November. Exciting personalities from the art world, including artists Santiago Sierra and Regina José Galindo, a representative of the art activist troupe Center for Political Beauty, and MIT professor Sinan Aral, will present us with their personal contributions to the search for truth. It is difficult to pick individual highlights in this packed programme however, as every day has several highlights worthy of mention. There are major exhibition openings, tours, talks, and high-calibre panel discussions – not least at Dorotheum – along with many opportunities to discover lesser-known aspects of Vienna's art scene.
A newly designed website will go live in September with a comprehensive overview of the programme. In the future it will be available all year round and will serve as a digital portal to the Vienna's art world.
INFORMATION about the VIENNA ART WEEK
15th November 2019 until 22nd November 2019
Panel discussion at Dorotheum: Current Dynamics of the Global Art Market
Thursday, 21st November 2019, 5–6 p.m., in english
Palais Dorotheum, Dorotheergasse 17, 1010 Vienna
Learn more about the VIENNA ART WEEK and read our new myARTMAGAZINE!