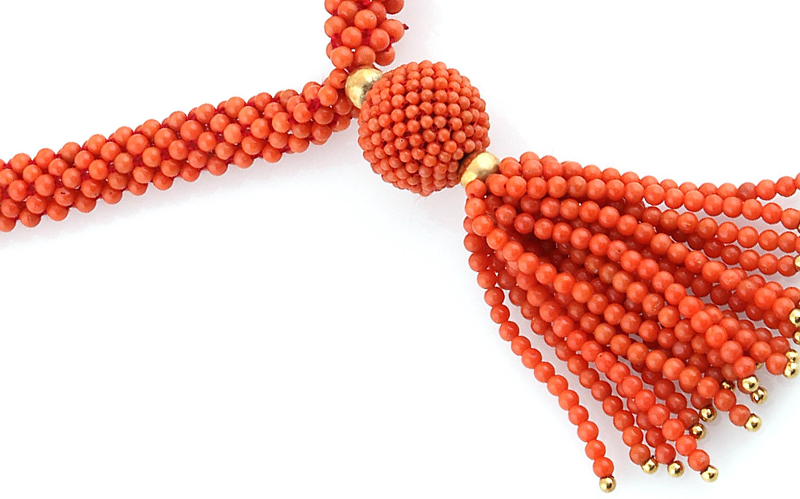 Captivating us with their bright colours and impressive shapes, corals are naturally grown in the ocean and cannot be cultivated. These natural miracles are becoming increasingly rare due to harmful environmental pollution. Depending on their size and quality, corals can reach staggering prices.
Corals have been treasured for thousands of years. In ancient Egypt, they were used as grave goods to protect against evil spirits. In Greek mythology, when Perseus decapitated Medusa the drops of blood splashing into the sea solidified into corals. Even today, some people believe corals to have beneficial powers. They are sometimes used as a lucky charm for babies or, especially in Italy, thought to protect against the evil eye.
Quality corals in good condition are more than just a great investment! These ocean treasures must be appreciated and cared for as they are sensitive and react to the chemicals in perfume and body creams. Unlike pearls however, surface damage can be removed by polishing.
There are different colour varieties of coral depending on the shade of red: light red to salmon = Momo; medium red = Sardegna; deep to dark red = Moro; pale pink to tinted white = angel skin coral.
Our next jewellery auction offers twelve pieces of coral jewellery.