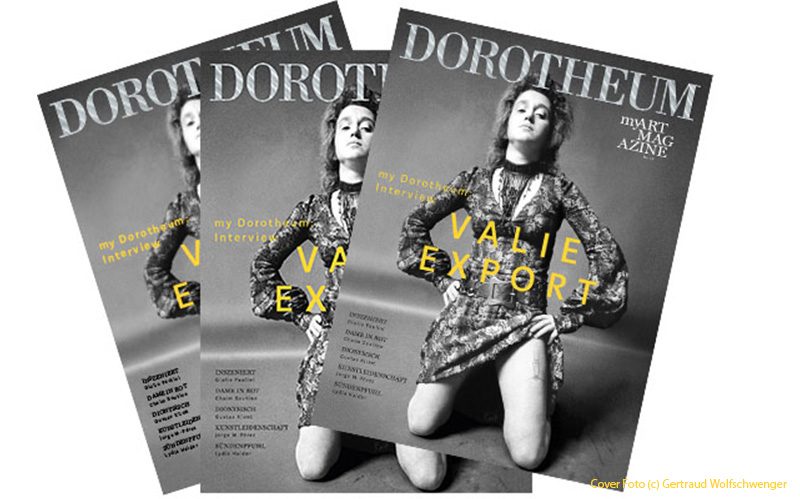 OUT NOW!
2020 has been a very challenging year for all of us, forcing us to rethink and refocus our working practices. For this reason, I am especially delighted that Dorotheum had such a successful spring season, thanks to concentrated online activities and huge personal commitment from everyone involved. Our expanded website, newsletter and social media activities have been well received, as has our switch to online auctions and the introduction of live bidding.
This issue of DOROTHEUM myART MAGAZINE reflects how many outstanding artworks have been entrusted to us for the upcoming autumn season.
Rituals are on the agenda for Vienna Art Week 2020, which will focus on artists' workshops and the subject of ritual also plays a central role for Günther Uecker, one of whose major works we will be offering for sale.
This issue of the magazine also includes articles about theatre and opera designs by Gustav Klimt and Giulio Paolini, about Biedermeier, and transports us back to the mini Ice Age in Europe. In an interview, our cover star, the great media artist VALIE EXPORT, talks about courage, rage, and self-determination.
Enjoy the read!
Classic Week: Abel Grimmer – ICE AGE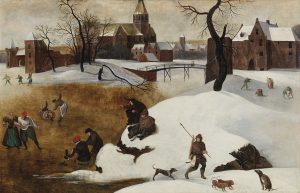 Abel Grimmer depicts, in Brueghel-esque style, the freezing cold holding Europe in its grip around 1590. This painting was created at the height of the mini ice-age of the 16th and 17th centuries and depicts both the playful joys, as well as the suffering and hardship of the time.
Classic Week: Olga Wisinger-Florian – Purple Poppy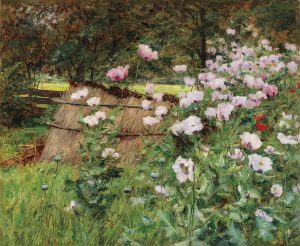 Olga Wisinger-Florian was a master of atmospheric landscapes and scenes from nature. The rediscovered painting "In the Farmer's Garden", a work previously known only through an entry in the artist's diary, complements the brilliant splendour of her œuvre.
Interview: VALIE EXPORT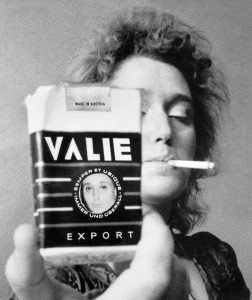 The pioneer of media art, VALIE Export was long misunderstood in her native Austria, on the international stage however, she attracted wide acclaim early in her career. DOROTHEUM myART MAGAZINE spoke to her about freedom and provocation, collecting and credit cards that get under your skin.